The pod hotel concept isn't going away it seems.  The Pod Hotel in Singapore designed by Formwerkz Architects is interesting to ponder indeed.  Perhaps this is a great option for students or singles on a budget, who don't particularly require a lot of privacy.  I just want to know what happens when you're neighbor starts snoring!
Lobby:
The common quarters:
Your Suite!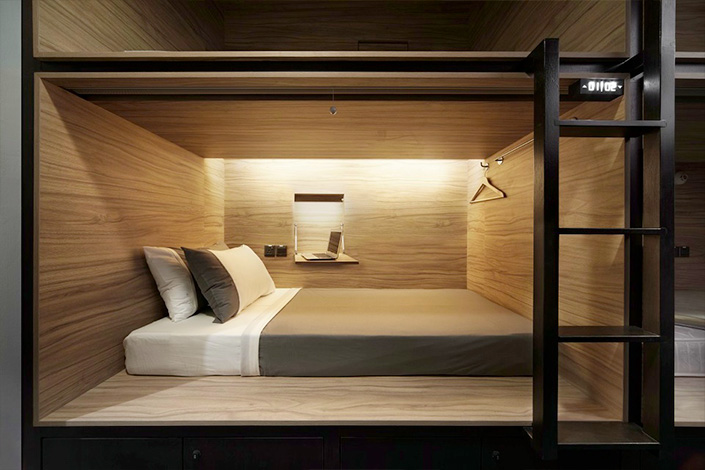 Is this enough privacy?
Communal bathroom – sink area
At least you can shower and perform other duties in privacy